Welding kit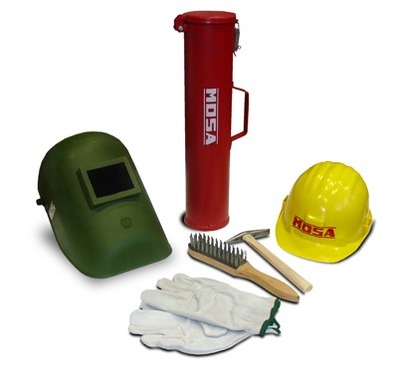 For greater safety during welding we recommend you use this kit that comprises the following:

1 jack with wooden handle and 1 iron brush with 4 rows that are used to remove any welding residues.

1 mask for protecting the face and the eyes from welding sparks and light.
A pair of gloves to protect the hands against sparks and burns.
1 case for the electrodes, in which the latter should be kept dry and intact.
1 helmet for protecting the head against sparks and sharp objects.
The 3 sets of glasses are associated with the mask for eye protection.