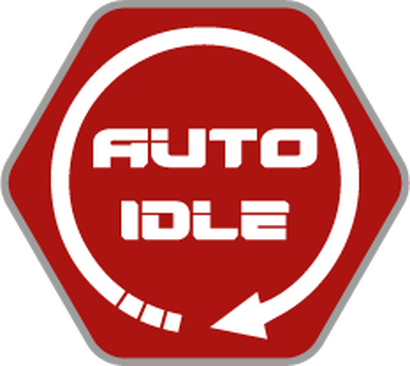 AUTOIDLE FUNCTION
Usually petrol gensets are operating at high speed, 3000 rpm.
Experience has taught us that during their use, gensets very often operate with no load. This operation inevitably causes greater fuel consumption and therefore greater environmental pollution and greater noise in the working area.
With AUTOIDLE function all this is eliminated, as the engine runs at a low rpm, consequently lower fuel consumption and less noise, and only when current load is requested it automatically goes to the nominal rpm without delays and for any type of load.