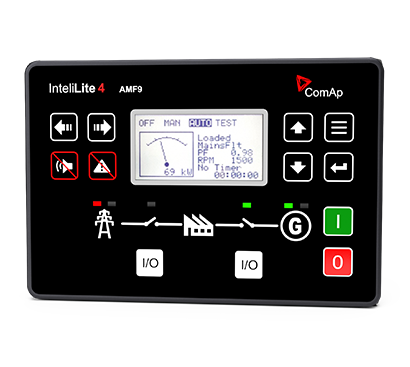 IntelliLite9
is one of the most complete versions of controllers for generating sets.
The possibility of expanding the number of digital inputs and outputs is very flexible, suitable for generators with high number of connected elements.
The expansion module allows the user to add internet, SMS and MODBUS connectivity to the generating set allowing remote control of the machine.
The user-friendly backlit display allows the user to view every parameter of the generating set.
DOWNLOAD MANUAL