TS EVO | TS EVO MULTI4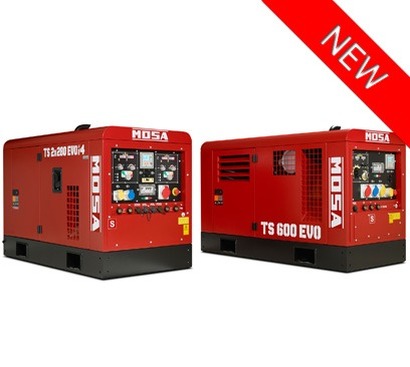 The new engine driven welder TS EVO and TS EVO MULTI4 are the most advanced result of Mosa's innovation and research activity.

These two innovative ranges of engine driven welders are characterised by the use of the original Mosa three-phase asynchronous alternator and feature a new control system that guarantees superior quality welding current and performance.

Designed for professional use even in the most demanding applications, they are extremely reliable and easy-to-use.